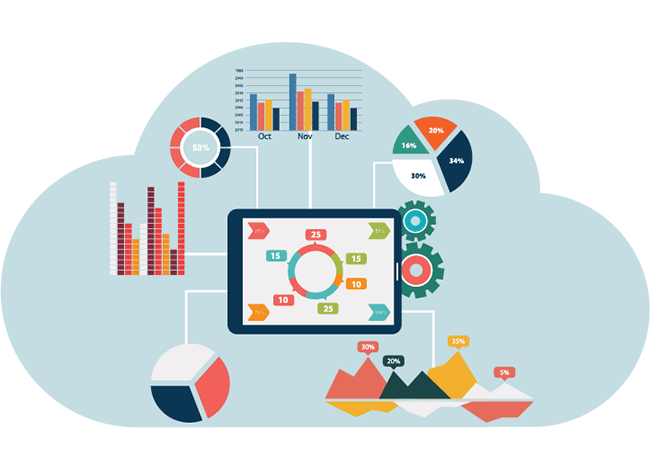 HR analytics initiatives have moved from the fringes to the core of several Employee Management functions today. 7 quick tips for better results.
We're starting this off on a brutally honest note - Clearly, the reality check of HR analytics in recent years has been disappointing at best; Companies that had signed up for actionable insights and growth-oriented business intelligence are now being served irrelevant analyses. Industry experts at the People Analytics World Conference held recently pointed out the 7 critical aspects where HR analytics function was severely underperforming. Here's a quick look
Too many complexities in storytelling based on too little data
Most HR analysts are too focused on creating complex stories about the workforce, armed with their reports and visualization dashboards. However, they're overlooking the basic premise – analytics is intended to serve the HR function, not the other way round. You can turn this scenario around by questioning the sources of data and of course, benchmarking their respective performance metrics so that only the relevant remain.
Dashboards and Report Generation Overkill
Ask any junior HR analyst about their primary responsibilities and they will tell you the same three things: data visualization, dashboard creation, and report generation. While this is not wrong, it defeats the purpose of having an analytics initiative that business leadership can actually depend on, for guidance, right when and where needed. You can turn this around by narrowing down the data points your analysts are using and instead focus on whether the insights are serving the overall business strategy, all the while streamlining the number of reports and dashboards to be as precise and insightful as possible. Less is certainly more here.
Misunderstanding Analytics ROI
Analytics ROI has always been, and remains, a point of contention between the short-term outlook of financial expenses and the longer term vision of deriving value from data. ROI is always benchmarked on short-term objectives, and in this case, served the HR analytics function better if they focus on demonstrating the competitive advantages of an analytics project, tangible benefits that can be derived within short time frames, which provide a head—start over the market contenders. It simply stands them in better stead with business ownership and the finance departments.