2021 was a year that was like no other with more astonishing challenges, innovative ideas, and imaginative solutions. The future of work is now in full swing. HR professionals are required to look beyond the horizon to understand crucial trends in talent acquisition to stay relevant and grow.
In the past, people teams had the opportunity to plan, experiment and tweak strategies. Today, a lot of it is being done day to day: With 10 year plans having been discarded and 'business as usual' is now a distant memory, a lot of TA teams & HR managers are still seeking direction.
We have outlined 6 trends that were on the rise in 2021. It isn't an exhaustive list, but it's a great way to determine if your company was on the best path.
We know this so far about what has been important regarding recruiting in 2021.
Everybody can be a global recruiter
Automation and digital transformation take the lead
There are new issues and concerns for diversity, equity, and inclusion (DE&I)
The alumni (former employees) are an organization's most valuable asset
Positive branding is a must-have for employers
Internal mobility is an important source of high-quality talent In 2021, HR stepped up and sat down at the table.
We only hope in 2022 the momentum keeps on going and leads the charge in transforming workplaces to truly modern workplaces.
Trends in Talent Acquisition 1: Global talent pools
COVID-19 has helped accelerate once-ignored trends and led to the biggest work from home experiments. Even those lagging have been forced to adopt remote technologies as organizations realized that it can be effective. Despite the complexity of organizations and the difficulties of remote work, as much as 37 percent of jobs can now be performed remotely. In the US, there was a 150% rise in remote jobs between the year 2019 until 2020. In the UK, there was a growth of 342% over the same time (Iain Moss Adzuna in the year 2020). In Australia, there was a more than 200% growth of remote jobs in a few States (NSW, ACT and Victoria).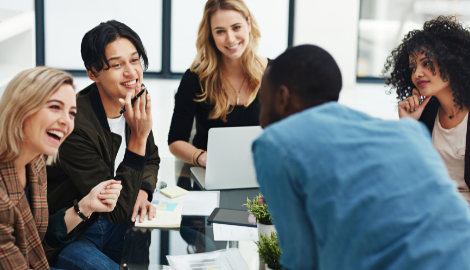 Companies are moving more and more into remote work, which opens up the possibility of an international community of talents. Not being confined by brick and mortar office buildings, businesses can recruit the best talent all over the world and not just in their local area. The year 2022 will be when everyone can be an international recruiter.
Trends in Talent Acquisition 2: Prioritizing Automation and Digital Transformation
During continuous interruption, even the fastest businesses had to think quickly. They've done this through the automation of their workforce. Research has shown that 92 percent of top executives agree that the lockdown timeframe has been a catalyst for digital transformation.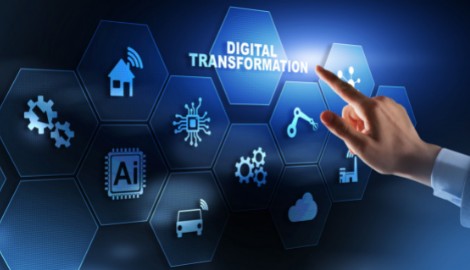 COVID-19 has pushed for the automation of human tasks wherever it is possible. Remote working has exploded and has led to a myriad of digitalization and automation. RPA (recruitment processes automation) has led to a huge improvement in the recruiting processes, aided by a reduction in TA headcount and recruiters needing to do more with less. The process that was paper-based, manual, and resource-intensive (multiple interviewing rooms, multiple recruiters, lengthy rounds of screening and assessments) has been simplified and digitized.
Trends in talent acquisition 3: The Alumni Talent Pool
"Retain the relationship, not the employee," expert in recruiting Bill Boorman advises. 2021 saw cash-strapped and time-poor hiring teams scouting the "talent community", which included alumni, silver-medalists and internal talent as a source of pre-vetted and high-quality candidates.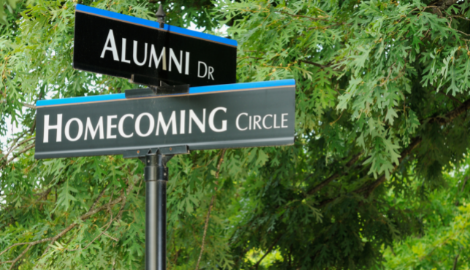 The return of alumni's in the talent community provides a new opportunity for recruiters to engage talent after they've quit the organization. Traditionally, when an employee left the organization, they'd be gone forever. Nowadays, HR departments are learning about the concept of 'Boomerang workers' who leave the company and eventually return. They can be a great source of talent with qualifications and external referrals. If treated with respect, they will become long-lasting brand advocates for the employer.
As people move from applicant to employee, then an alumnus, it is essential to record the experience to make sure it's a positive one. Certain companies are tackling this with a community manager who oversees and interacts with people outside the company. Some are establishing Alumni networks and using the careers webpages as a leverage point to bring back alumni.
Some key ways to connect to alumni:
Make relationships the main focus.
Bridge community and business. Careers webspages are an excellent method to accomplish this.
Consider talent mobility the same as career development.
Understand there isn't a single career path but career optionality.

Trends in talent acquisition 4: DE&I
DE&I has gone from being deprioritized to re-prioritized in the course of helping organizations work on rebuilding institutions that have been historically unfair. Technology helps bring in diverse candidates and lessen the systemic bias that is present when hiring and assisting companies in meeting their DE&I goals on a large scale. The significance of racial equality, diversity and inclusion within our institutions is of growing importance.
Remote working makes it easier to access jobs. However, it also brings new obstacles to be overcome. Technology allows people with different backgrounds, geographical locations and abilities to be hired; however, access to the best technology isn't all-encompassing. Digital inequality - poor internet connectivity or outdated technology can create a new set of unsavory biases that candidates face.
A study conducted by researchers at USC, found that audio quality can immediately impact the perception of credibility and competence. If they made identical presentations at high and low quality and asked the audience to rate the researcher and the research, they rated the research and researcher less favorably when the audio quality was poor. As we move into a more distant environment, new biases emerge that require attention and understanding.
Trends in talent acquisition 5: Employer branding is key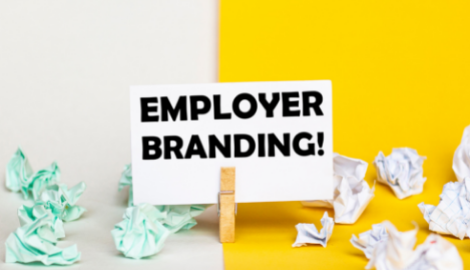 Where once a strong employer brand was viewed as a "nice to have", it's now an essential requirement to ensure that companies compete for global talent. This is a good period for organizations looking to fortify their employer brand. How companies respond to this crisis will impact and define their brand's image for a long time in the future. It is about providing an exceptional experience for employees by providing them with transparency and trust and ensuring your candidates are taken care of by providing regular and open communication. This level of care is now a primary TA obligation and responsibility - and technology will assist hiring teams short on time to accomplish this at a large scale and an accelerated rate.
Trends in Talent Acquisition 6: Internal mobility
With mass layoffs & lower recruiter numbers requiring hiring teams to work harder, fewer companies are redeploying their personnel to save money and retain valuable skills within the company.
COVID revealed we don't do internal mobility well. In an earlier survey conducted by HR.com, over one-third of respondents believed that no one was responsible for the internal mobility process. In addition, over a quarter of employees don't know about available job opportunities.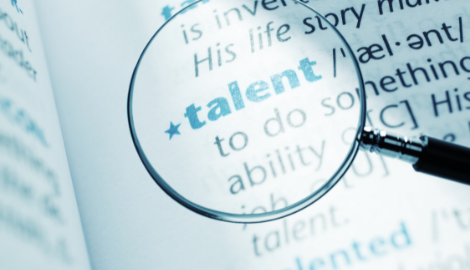 In 2022, it will be up for TA teams to gain complete insight into their workforce and discover potential skills that are not being utilized or areas for growth. Technology can assist in providing this transparency, and an effective ATS can provide intelligent suggestions on redeployment options.
TA will be known as 'Talent Access' - they will ensure the availability of the entire talent universe to the employer." Managers are expected to become 'career coaches'. They will rely on technology for performance management to provide feedback daily and on-the-go opportunities for learning. TA will take responsibility for internal mobility and delivery of talent and signal a shift away from hiring-manager-led placements.
Final thoughts
These six trends in talent acquisition indicate an era of work that's technologically driven and automated; however, it also enhances the human element in Human Resources. Technology is automating the repetitive and manual work, and TA teams are freed to concentrate on what they do best, developing meaningful DE&I initiatives that engage valued alumni and bring internal employees to higher levels.