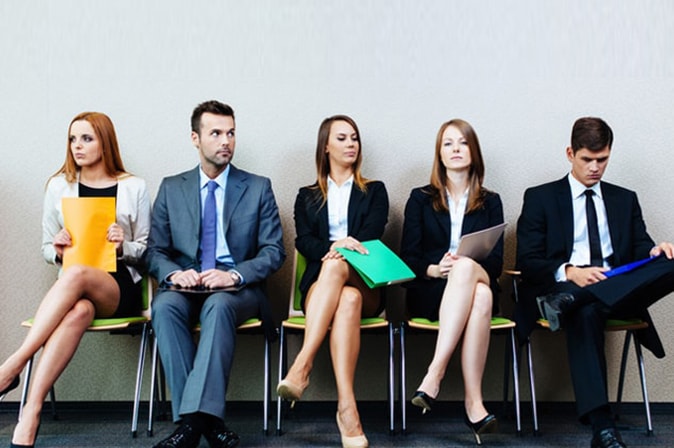 Time has come to bridge the gap between what an employer offers & what a candidate expects. Treating candidates as customers.
The global recruitment industry is now standing at an uncharted crossroad. With the talent market heading towards a competitive landscape and the skill shortage issue looming large, candidate experience has emerged as the prime battlefield for top talent. And this trend will not only continue but gain momentum in the coming days if expert views are anything to go by. Over the past few years, employer review websites and social media have empowered the workforce to influence the employer brand with their feedback, thereby changing the brand sentiment altogether, and that too, in real-time.
As the skill market is tightening its grip, companies are seeking to reorient and, in the process, reinvent their quasi 'set-in-stone' talent management practices for recruiting and retaining the best talent. They have charted out a 'new normal' known as candidate experience. With employer reputation gaining more importance in today's talent-starved market, the candidate experience that companies deliver has come under the scanner from applicants.
Facts and figures, too, bear a testimony to this. CareerArc, an HR technology firm, has recently published a study titled 'The State of the Candidate Experience." Covering 826 job seekers and 374 HR professionals, the study sheds light on the thoughts of both job seekers and HR professionals about the State of the Candidate Experience today.
Some highlights from the study are as follows:
72% of candidates having poor candidate experience have shared negative experiences they have had, online as well as with their peers.
Typically, a candidate spends almost 3-4 hours on preparing and then submitting a single job application. However, an employer usually spends less than 15 minutes to review the same application.
85% of job seekers become skeptical about whether a human being has ever reviewed their applications when they do not hear back from their employers
Candidates who are uninformed about the decision or status of their application are 3.5x less likely to re-consider the company in the future
Just 1 out of 4 organizations seek feedback on a regular basis from candidates directly based on their experience
Only 46% employers inform doing regular improvements to their recruitment processes (at least every six months) that would influence candidate experience through improving branding, increasing or decreasing steps in the candidate process, and refreshing technology.
How to Bridge the Gap between Candidates' expectation and employers' offerings?
Start with redesigning your application process and pay close attention to every touchpoint.
Enhance the preparation level for a candidate. Research shows that some employers put the onus on the candidates to conduct all the research on their own about the company before coming for the interview. However, experts believe that sharing some sorts of details like a brief about the company, its products, profiles of the hiring team, and employee survey data go a long way.
Communication is an important facet of the overall candidate experience. The time has come for talented professionals to go beyond stale messages emerging from the outdated applicant tracking system. They should pick up the habit of constant communication with applicants. Leveraging new-age technologies to cater to a high volume of candidates is also a compelling proposition only if the applicants aren't left wondering.
Get feedback - this is an effective way to create your employer brand and contribute to your organization's 'candidate experience'. Do remember that if you care about the candidate experience but fail to ask for feedback from them, it will put a dent in your efforts. So, do take feedback from all candidates either through formally through a survey or informally.
In between the time a new hire accepts an offer and joins the first day officially, there remains an outstanding scope to offer him/her an unparalleled experience. And this experience goes beyond mere HR paperwork. Several interactions should be arranged between the hiring manager and a new hire. A new hire should be assimilated into your company culture and his/her new role even before joining the organization.
Progressive, innovative organizations today treat their candidates as their customer. You would never prefer treating your customers in a way that bars them from coming back and purchasing from you. Follow the similar mindset while dealing with your candidates, redefine your priorities, and give your talent brand a 'competitive' edge.