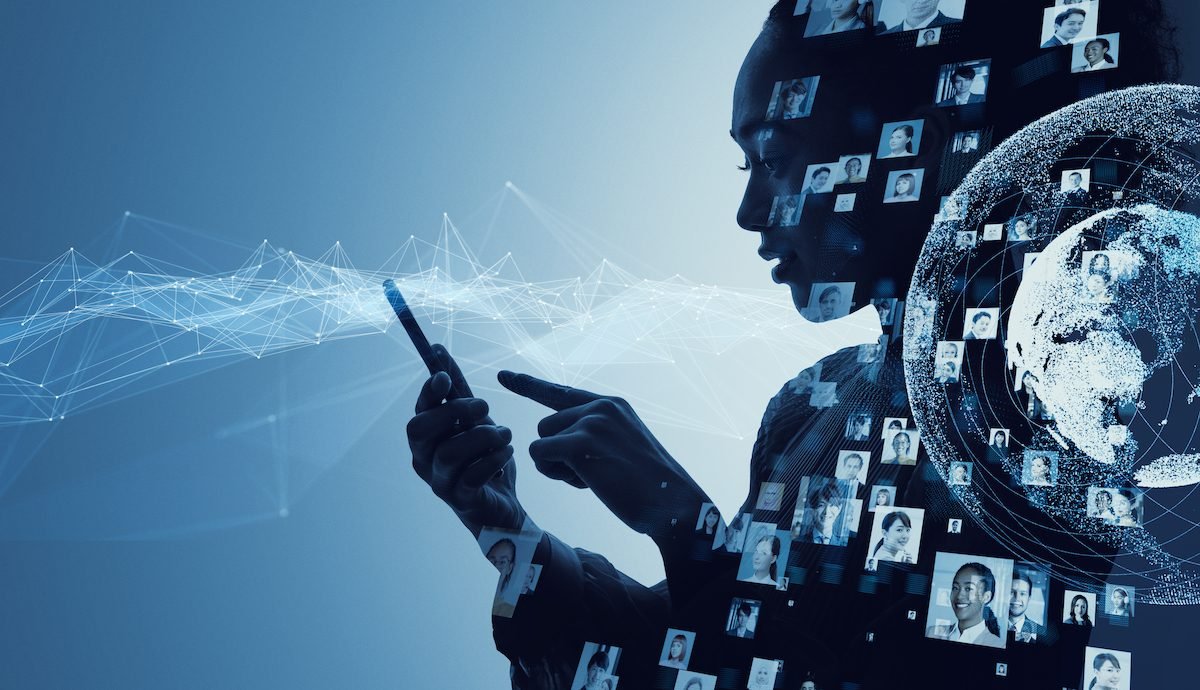 HR manages the most important organizational resource – its people. Technology is key to innovating HR practices and taking the role ahead into the future of work.
Success in business is about having the right product or service and delivering it properly. More than anything, though, this relies on having the right people in place, as people are the most important resource of any business. Lawrence Bossidy, the former COO of General Electric, said: "Nothing we do is more important than hiring and developing people. At the end of the day, you bet on people, not on strategies."
This is what makes HR so important, and why the work of HR is paramount for business success. From hiring the right people to monitoring and evaluating their performance as well as training them and developing their skills, there is much that HR does for its people.
This has over time led to technology making inroads into the domain of HR, bringing along its attendant benefits and ensuring a contribution toward the strategic goals of the company. And the technology presence is growing fast! A report from Grand View Research Inc in 2019 suggested the global HR management market will touch USD 30 billion by 2025, at a CAGR of 11%.
Automation has been a part of HR for a while, and its presence has increased in recent years. From punch cards of the past to HRIS and ERP systems, the process of managing HR has become much simpler. The impact of automation is seen at the candidate search stage through to onboarding and even further.
Here are the key trends in HR technology adoption:
Transformation: Creating new job positions, requiring people with digital skills, improving employee research and management
Cloud-based systems: Facilitating faster and cheaper task completion, making collaboration easier, easier integration of different systems with data
Augmented reality (AR) and virtual reality (VR): Greater and more purposeful deployment of AR and VR in recruitment and other HR areas
Technology is catching on fast – 60 percent of HR-based respondents to a survey by MIT Technology Review partnering with Oracle and KPMG said their cloud efforts were either in the late stages of deployment or were fully deployed. Adoption has often not kept the same pace as deployment, often tripped up by a shortage of IT knowledge and skills on the part of HR teams.
The upsides of technology in HR are given below:
Higher accessibility: Data is accessible to everyone from anywhere, just a click away.
Fast and error-free operations: Human errors have gone down and administrative work is quicker.
More interaction: Electronic gateways boost interaction among employees, in turn generating more data.
Competitive advantage: Customized and purposeful technology implementation in HR can lend a big advantage to a company.
Next-gen technology could play a further disruptive role in HR operations. Competency models can be fed into tech-fueled employee performance management systems (EPMS), and performance can be combined with training and development. Learning management systems (LMS) based on e-learning and are making the creation and sharing of content and knowledge as well as the process of evaluation much simpler. Comprehensive databases help to see not just vacant positions but also to determine the best-fit candidates.
Naturally, comes the question: Will HR technology adoption ever reach the rates hoped for? It all depends on how well HR leaders plan for it. They must consider what the technology provides to its users and why adopting it would be a positive move. Users must see a use case, not just a tech push!
This supports the contention that digital transformation is more about people than technology itself. Over 30 percent of people responding to the MIT study reported the need for better IT skills due to cloud-based HR technology. Chatbots, for instance, are good, but they are worthless if nobody uses them. Just 27 percent of respondents to research by Sierra-Cedar said that HR invested in change management efforts, more of which could have overcome the resistance to change, the lack of interest, or possibly perpetual fault-finding.
What must be done to successfully adopt HR technology? Do a lot of research and conversation to uncover employee thoughts and secure their buy-in. Train them on using the tools, find people to champion their usage, and keep asking for feedback to tweak the functionalities. Highlight the pluses of technology – more secure files, faster disbursals, efficient reviews, or more. Numbers are hard to dispute, so share data on the positives of tech implementation (more people setting and tracking goals, more requests for feedback, faster training completion). Let them see what they stand to gain! Of course, do not forget to track progress over time, to demonstrate improvements, and plan further initiatives.
These quick tips could help streamline the transition:
Communicate plans and benefits before purchasing and implementing
Keep the training simple and the tool easy to use
Get buy-in from opinion leaders
Prepare and implement a staggered, layered communication plan
Seek feedback and allow for flexibility
HR leaders will need to upskill themselves, for a start. This helps them understand the tech better and allows them to leverage the data and insights more effectively, as well as to ensure the tools and systems integrate well with organizational processes. Useful skills include social media, HR information systems (HRIS), applicant tracking systems (ATS), talent management systems (TMS), gamification, and of course the cloud.
Along with this, HR leaders must work more closely with business managers and apply analytics to take such partnerships to the next level. They will thereby understand how people function and how this could generate more profits for the organization.
In summary…
That HR is transforming and innovating is in no doubt. And given how technology is present in most, if not all, aspects of life, technology skills are a must for HR professionals. They bring immense benefits to employees and secure a place for the company in the market. HR innovation and technology are clearly inseparable!