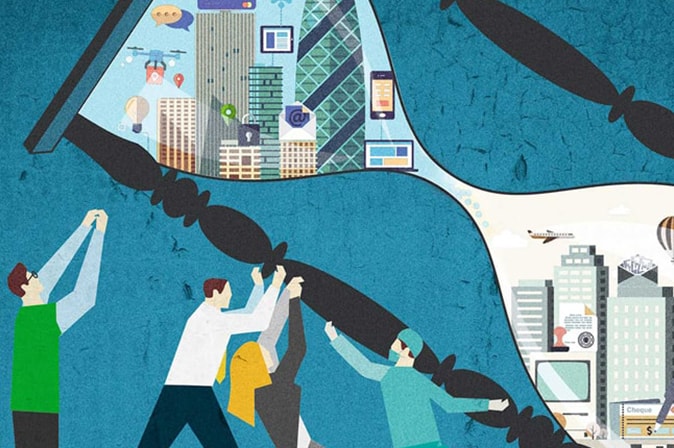 Why should you implement an integrated, value-added HRMS in your organization? Here's why...
Human Resources and the Human Capital function is one of those rare maximum potential departments in which process design and task automation can unlock unbelievable value. Many HR experts and professionals agree that implementation of an integrated, value-added HRMS can not only save countless man hours but also provide a synergetic, collaborative environment that fosters productivity within the several sub-functions of the entire HR function.
Snap to reality, a recent Fosway Group's survey into the opinions of more than 500 business leaders in the EMEA region has yielded results that reek of disappointment in most HRMS implementations, with a mere 24% saying that HR technology has had an actual positive impact on their business.
A closer look at the causes of this effect provides interesting insights. CHROs across the world agree that HR technology implementations failures can be attributed to the following broad categories:
Exaggerated Expectations – Like most things in an organization, it is the thought that counts. This is not only true for the management who think that an HR technology platform will solve all their woes, but also for the misconception that it will rectify any non-technology flaws in their personnel, which, naturally, a technology platform simply cannot do.
Excessive Modules Chosen – Too much clutter is never a good thing, more so in HR technology. Implementing large-scale HR systems also come with their own set of complicated, and sometimes unnecessary modules, systems and sub-systems, and in the initial stages of the technology implementation, is responsible for a lot of confusion among users, and ultimately, gross underutilization of the resources.
Resistance to Change – Adoption of new HR technologies are the biggest single bottleneck in the early stages of any HR technology implementation. Any organization, comprising HR users, will resist the change from legacy systems and manual processes to a new way of working in a short time. Moreover, constant communication with the managers and the business leadership is the most important yet overlooked aspect.