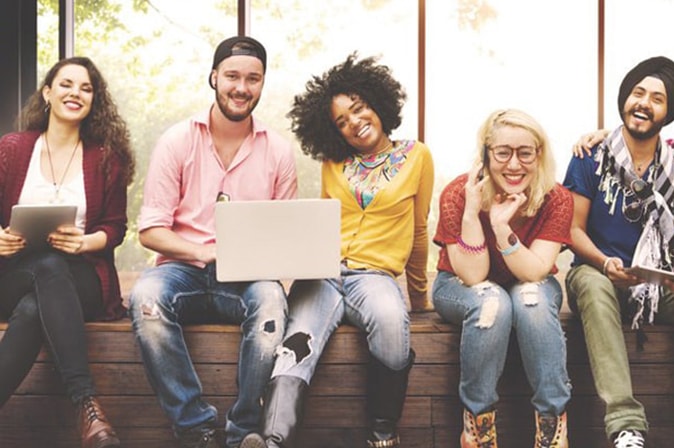 Millennials will be the biggest workforce segment in five years, and they are extremely cautious of whom they work for. Here's how to get the best from social media channels.
Think millennials and you think digital, and for good reason too. According to Forbes, 86% of the workforce who's presently in their first 10 years of employment will look for their next job opportunity on social media. But what exactly are they looking for? And what needs to be emphasized when attracting the best among them? Here's a look:
Company Culture
It's time to forget stating big numbers in hiring pitches. Millennials have consistently been proven to care more about organizational culture, transparency, and diversity than their predecessors. They choose a potential employer with a good work culture even at the cost of foregoing a more lucrative job. Focus on the intangibles, especially the work-life balance and the engagement practices and promote them actively on social media channels. Create a budget for promoting these aspects to make the most of your social media recruitment strategy.
Reputation Management
The word-of-mouth of yesteryear has spilled on over to social media and online discussion forums. Employer-brand reputation must be fiercely protected, and negative reviews/feedback be constantly addressed visibly. It's important to remember that the first thing a potential hire will do, is look up the employer in these online platforms. Negative reviews are a killer.
Short Visuals
Millennials are an impatient lot. They seldom look at lengthy job notifications anymore, especially on social media. Across social platforms, the most successful hiring notifications are often short, prominent visuals that just require a glance through to convey what the job opportunity is about.
Build Relationships, Not Applicant Databases
Attracting the best of millennial talent from social media requires constant contact. Creating a newsletter about employment, carefully crafted posts and personalized messaging, even among non-potential hires does wonders for creating a high recall of the employer. The results are easily visible when a hiring need arises – millennials are more likely to respond to an employer they feel they have a connection with, over others.