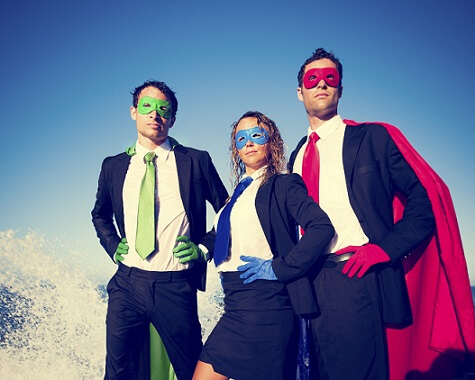 Understanding how employees can be the best brand ambassadors and why to invest in them as a branding initiative.
A typical day for Turner Roach is all about social networking, checking through the newsfeed, scooting from one platform to another. Roach has the reigns of all social media at Deloitte. And if you ask him about his last five to six years, he has an incredible story to tell.
When it comes to creating brand ambassadors, three companies Deloitte, GE and Adobe have held the beacon for others in the field. Here is how they are doing it:
Deloitte-The Charm of a Known Face
In 2012, Summer Olympics in London, Deloitte got the role of Official Professional Services Sponsor for Team USA (U.S. Olympic Committee). Roach decided to bring his A-team in the game – the employees. It started out small with handpicked 30 employees and it turned the heads of the leaders. So, they decided to go for the next step and use the social network space of seven thousand plus employees for this exercise.
The result— 461,000 shares, 385 million impressions, and 720,000 clicks. What drove them towards the initiative? Roach believes that a service focused company like Deloitte can do well with employee brand ambassador initiative as these are the faces that clients see when it comes to business. According to a Neilsen study, 84% of people bank on the words of friends, peers, colleagues or a known face than some superstar-studded branding and marketing initiative.
Employees can be your best bet when it comes to being a subject matter expert. Deloitte starts social media education (SME) by asking employees what will be their pick for donning the SME hat. Sounds easy? Well, the catch is young blood in the company. These people create maximum ripples in social media and are also confused or to put it mildly yet to find their calling. So, taking them on a guided tour of SME palace works every time.
GE- At Times You Need a Makeover
But, what happens when you are a manufacturing giant? You have a rather intimidating image of a corporate shark. This is how people – to be more specific prospect employees, saw GE. And that is how it should be, you are in the game for more than a century now and it is obvious that you are a formidable name. You deal with businesses and they work more on goodwill and not so much on good-feel.
But then, have you seen half of the workforce aka millennials lately? For them, a job search is not just about getting one, but it is all about getting in the right brand. So, GE needed an image shift and they needed one desperately. People needed to see the human face of this well-oiled machine. Employees needed to know that GE is changing for good. This was the impetus that drove GE's 13,000 employee strong social media initiative.
Expect stalking-A lot of it.
How many times have you picked up your smartphone, browsed through the newsfeed and kept it down shrugging in disappointment? Maybe, this very morning over breakfast. People tend to post just about anything on the social media. And there are times when people create an account and forget about it. Some of GE's recruiters and talent acquisition managers had unimpressive social media profiles. The people they called for interviews were checking those profiles. All this online stalking was nothing personal, but business as usual.
Every time you put up a shiny new hoarding or brand new credentials on your website, people or let's say your target audience may not completely buy into your claims. They dig deep and find employees to be a reliable mirror to show the company's image (remember what Neilsen said before). Companies like GE are all about B2B and connecting with people becomes a challenge for them. They need their people to connect with the rest of the people out there.
How GE taught the noise to be its voice
GE on its part chose to keep the skeptics close. It identified those who needed some serious work on their social media profiles (create and forget people) and introduced a recruiter training program for them. The challenge was to make them believe in the power of social media. The training took note of every facial expression, gasp, and sigh. It took the rolling eyes and those brutal or disinterested feedbacks with a pinch of salt. The result – a training program that was couture (not just tailor-made).
Nurturing, creating SMEs, training and doing everything nice when it comes to motivation – Lo and Behold you have your very own Brand Ambassador in shining armor.
Adobe- Hashtag to engage
Adobe plays it smart with tools like Livefyre. They search the social media space and figure out the hashtags to highlight. They take a hashtag, mix it with the right motivation and give employees the right nudge to spread the word.
Adobe nurtures employees to post all that is great about the company. The company encourages posting pictures of the first day at work, a new launch, office get together and parties (all with the right hashtags to make it trending).
But, Why Do It At All?
If this question is making you do some serious head scratching, then let us walk you through some facts:
GE did it with zero budget. Deloitte says it is super low on cost. You are practically banking on your employees' online presence. Some of them are already influencers and the others need some motivation (that does not cost much).
Will you wait till you distribute stocks options among your employees to make them feel a sense of ownership? Let's speed up the ownership train by making these employees the face of your brand.
Wondering, how many people Martha across the cabin knows? Be amazed: an average employee has 1,090 connections on social media (now you know why all millennials keep their neck down and smile). And if you go through the profile of the silent Tom next to you, his touring profile picture got him five times more likes than that shinning post on your corporate page.
Nielsen already said that people believe your employees (friends, peers, acquaintances) more than a corporate logo. So, every time your employee hits the share button for your post, it will create a conversion seven times higher than the usual. Now go back to the first fact – yes, it's free!
Recruitment can be painful (We hear you TA people). When your employees go ga-ga over your brand, they attract their friends and peers to show interest in your brand. Employee referral program gets the boost, while you get to pick from the best.
Getting a dedicated social media platform sounds a bit too pricey. Take a leaf from GE that started with a spreadsheet and graduated to a dedicated platform as they scaled up.
It's almost free, you get the best advocates for the brand, and they create more social impressions and conversions than all your formal corporate efforts. This story looks too good to be true. The only glitch is that it is not a story, but part of a factual reality. The key is nurturing and motivating your employees, right. Their training should be focused on creating a brand standard. Start with making your employees understand your core values. Keep it transparent, it is the need of the hour and not a privilege anymore. Know what's trending and bank on the topic, keep it relatable, keep it real to make it reliable.