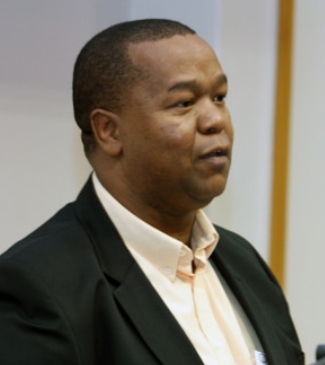 Sam Ngumeni
Chief Operating Officer: Human Resources and Transformation, Supply Chain, Logistics & IT
,
Woolworths Holdings Limited
Sam Ngumeni is presently the Chief Operating Officer of Human Resources and Transformation, Supply Chain, Logistics & IT of the Woolworths Holdings Limited. He also is the current member of the Social and Ethics and Sustainability committee and Risk and Compliance committee. His other directorship roles include Gwaing Property Development, Woolworths, National Urban Reconstruction and Housing Agency, Consumer Goods Forum SA, Consumer Goods Forum SA, and Peregrine IQ.
Sam got appointed to the current position in March 2012 and is instrumental in implementation and development of best practices of information technology, human resources, supply chain, transformation, and logistics. He has 13 years of financial services and 16 years of experience in retail credit. Prior to working in this position, he has worked as the Chief Executive Officer with Woolworths Financial Services.